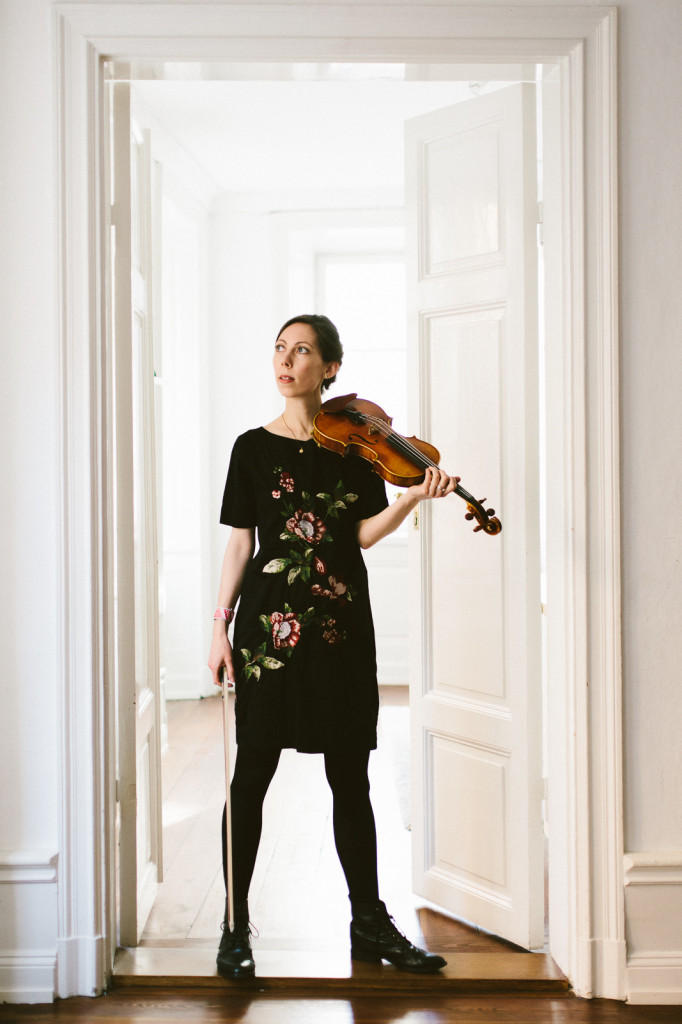 "With whirling trills and a biting edge to her bow, she interprets her favourite tunes in new ways every time she picks up her violin. In the wild blue notes and the swinging rhythms she forms the tradition with passion and gives space to her curiosity for what can happen in the moment…"
Bridget Marsden – Artist of the Year at the Swedish Folk & World Music Awards 2016 – is a violinist who walks her own path through a rich and varied musical landscape. An encounter with Swedish folk music made such a strong impression on her that she moved from England to Sweden, to study folk music at the Royal College of Music in Stockholm, where she graduated with a masters degree in 2010. Today she works as a freelance musician, composer and teacher. Bridget is specialised in the Bingsjö fiddle tradition, and has been awarded the Päkkos Gustaf Scholarship. Her critically acclaimed debut solo album When I Listen To Bingsjö (Dimma Sweden) was released in 2015.
SVENSKA
Bridget Marsden – utsedd till Årets Artist 2016 på Folk & Världsmusikgalan – är violinisten som går sin egen väg. Mötet med svensk folkmusik gjorde så starkt intryck att hon flyttade från England till Sverige för att studera folkmusik på Kungliga Musikhögskolan i Stockholm, där hon tog sin masterexamen 2010. Idag frilansar hon som musiker, kompositör och pedagog. Hon är specialiserad i Bingsjötraditionen, och har bl.a. själv producerat den klingande utställningen 'When I Listen To Bingsjö' och belönats med Päkkos Gustafs hederspris. Bridget är aktuell med hennes debut soloalbum When I Listen To Bingsjö (Dimma Sweden). Bridget kan även höras i flera konstellationer, bl.a. duon Bridget Marsden & Leif Ottosson. Duons debutalbum Mountain Meeting (Playing With Music) nominerades till Årets Folkmusik på Manifestgalan 2016 samt Årets Utgåva på Folk & Världsmusikgalan 2016. Bridget är även medlem i kritikerrosade gruppen Stormsteg som är aktuella med deras andra fullängdsalbum New Blue (Dimma Sweden).